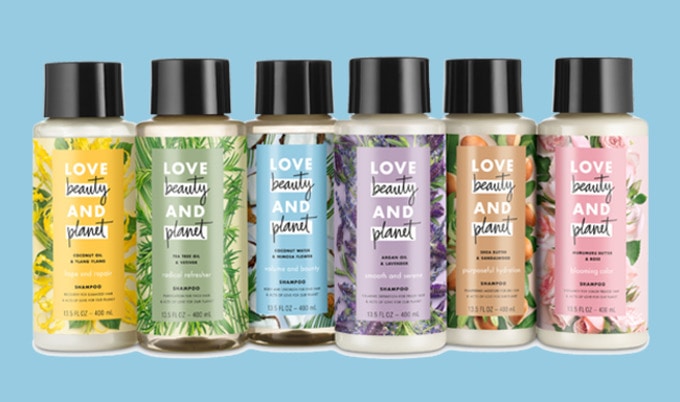 LOVE beauty AND planet
Event Merchandising was asked to create a collection of travel cups fitting for one of Unilever's new beauty brand "LOVE beauty AND planet", to be sold in Boots retail shops here in the UK.
LOVE beauty AND planet believes in producing products which not only makes one beautiful, but also respects and gives back to the planet by using ethically sourced, organic sustainable ingredients and recyclable packaging.
In response to the brief, Event Merchandising created a collection of four beautifully designed natural bamboo fibre cups, 100% BPA free.
Each full colour design promotes one of the natural ingredients used in LOVE beauty AND planet's products, whilst the silicone grip is embossed with the brand's logo. Each cup is packaged in a white card window box for simplicity and product visibility on retail shelves.
Design 1 – Rose
Design 2 – Coconut
Design 3 – Ylang Ylang
Design 4 – Vetiver
LOVE beauty AND planet Travel Cups by eventmerchandising.com
Managed by: Dannielle Grey
Photography by Jemini Parmar